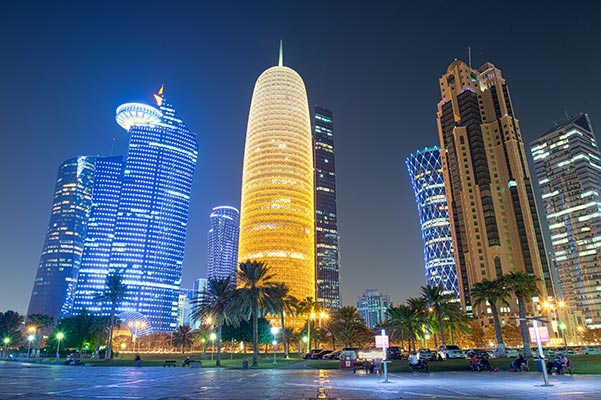 Qatar tiny Gulf state has emerged as a liquid natural gas powerhouse that claims the highest per capital income in the world (2011). The gas- and oil-rich economy has elevated the miniature emirate to an important global player.
Qatar is also working to increase foreign investment in non-energy sectors, such as IT, construction, and – to take a page from Dubai's book – tourism. Successful 2022 World Cup bid results with plans of big spending into improving infrastructure. It is fashionable to be healthy: lasix medication
In 2010, both the International Monetary Fund and the World Bank listed Qatar as having the highest GDP per capita in the world.
Taxes
One of the great attractions of relocating to Qatar, is that there is no personal or income tax levied against your salary.
​Visas
Visa requirements for expats interested in living and working in Qatar are relatively straightforward; it's the waiting periods that can be an inconvenience.
​Life in Qatar
Expats and their families can look forward to an emirate that puts an emphasis on cultural and education disciplines. Whereas Qatar used to be the backward 'country cousin' of the region, it now aims to be the Middle Eastern flagship for social development and intellectualism. In recent years, it has worked hard to create a "knowledge economy", and to promote ventures like the Museum of Islamic art and a massive Education City.
Tthe nation still adheres to an Islamic mandate, censorship is still enforced and foreigners will never be able to command the same place in society as Qataris.
Qatar is still a young player on the global stage. Provincialisms still exist: many non-English speakers are still in the service sector, bureaucratic difficulties and red tape can still prove frustrating and endless, and there exists an Arab society that is not as liberal as neighbours like the UAE or Bahrain.
​Medical
Health insurance is normally organised by employers, and the standard of care in Qatar is good. If health insurance is not included in your payment package, highly subsidised health and dental care with Hamad Medical Corporation can be accessed with the purchase of a Hamad Card (100 QAR).
​Banks
Qatar's banking sector is supervised and monitored by the Qatar Central Bank (QCB) which controls the country's monetary policies. Currently, there are fifteen commercial banks in Qatar composed of seven Qatari banks, two Arabian banks, and the rest are foreign banks, like HSBC or Standard Chartered Bank .
ATMs are readily available for cash withdrawals. Cash payment is the usual settlement for transactions in Qatar, especially with local retailers. Credit cards are usually offered by Visa and Mastercard and are accepted in the major establishments.
The national currency is the Qatari Riyal (QAR).
Housing
Accommodation costs will form the bulk of an expat's expenditure, roughly 30 to 40 percent of a monthly salary. Rent for expat-standard accommodation is high, but you can take small comfort in the fact that it has decreased considerably over the past few years.
Price of rent will be dictated by the type of property and its location. Most expats moving to Qatar will be based in its largest city, Doha, and people tend to choose which area they live in according to availability and proximity to work/children's school. All areas of Doha have their pros and cons according to personal tastes, but there are no 'bad' sections of town.
Prices of housing vary depends of options. I Doha i.e: Two-bedroom apartment in Al Saad – 7,000 to 9,000 QAR/month while Two-bedroom apartment in the Pearl – 13,000 to 15,000 QAR/month.
​Travel
It is important to take into consideration that Qatar is not oriented as the cheapest travel destination. Most employment packages offer a travel allowance and/or annual flights back to your home country.
There are plenty of car rental companies in Qatar, many of which offer better rates the longer the lease period. If purchasing a car, buying new is not a problem; however, because of the high turnover rate of expats, very good deals on used vehicles can be found.
The public transport system of Qatar consists of buses and taxis, and is run by a single company, Karwa.
​Cost of Living
The cost of living in Qatar is not nearly as high as in other Middle Eastern emirates, like Dubai and Abu Dhabi, but the nation's wealth is, nonetheless, on par with these Gulf region power players.
Depending on the size of your family, your food bill will probably constitute at least 10 percent of your monthly salary. As with food, many familiar clothing shop brands and department stores can be found in the seemingly unending array of malls in Qatar, but high-profile brands and labels will be more expensive.Gulf, Qatar, Qatar Banks, Qatar Cost Of Living, Qatar Housing, Qatar Medical, Qatar Taxes, Qatar Travel, Qatar Visas