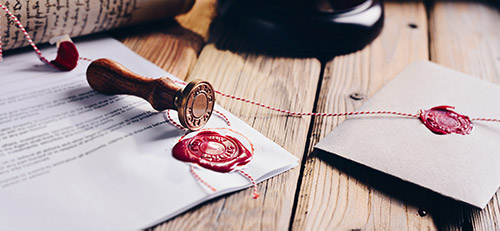 Every country is different in rules and regulations and it is essential that you understand the licensing procedures followed in each country for the smooth functioning of the respective health care sector.Licensing applies for those who wish to work as physicians, dentists, nurses, midwives, allied health in private and government sectors.
In Oman, the self-governing regulator that oversees the equivalency certification is the Oman Medical Specialty Board / OMSB. They require that qualified foreign healthcare professionals undergo the Prometric exam and get documents verification from DataFlow.
OMSB oversees and administers exams both locally and internationally. Aside from local exams, they have contracted Prometric to dispense medical exams. It also supervises the evaluation of professional licenses issued by other countries. Before they validate documents though, they make sure it's authentic by having DataFlow issue a Primary Source Verification (PSV) Report on it.
Primary Source Verification (PSV) is the process of certifying the documents directly from the issuing body. Most regulators or governing bodies from the GCC require a PSV report. This is required for your documents before you can be accepted into their workforce. Sending an original document with matching seal does not equate to a PSV-certified document. Nor does an attestation or a red-ribboned document pass for PSV. Once you have undergone a PSV and the report returns "positive", this means that regulators are assured that the document/s you have provided are indeed legitimate.
The Data Flow Group is the leading provider of PSV solutions. Most regulators in the GCC will refer you to them for verification. The regulator's portals will link you to the Data Flow.
Of the questions that are most asked about in getting an Oman Healthcare Professional license, it's about the Prometric exam. Some people are asking if they need to get Data Flow first before taking the exam, or vice versa. As a clarification, neither is a requirement of the other. It would be up to you if you want to take the Prometric test first or Data Flow first.
Once you have a chosen employer, OMSB will now evaluate your documents. Once your qualification is awarded equivalency from OMSB, you will be issued your license to work.
Qualifications and requirements to work as a Doctor in Oman

To practice as a consultant in Oman you have to prove that you have the following certifications as a doctor:
CCT (Certificate of Completion of Training), or equivalent certification, in their specialist area. The equivalents accepted from other countries include:
American / Canadian Board Registration,
Facharzt (German),
French Board DES,
Australian or New Zealand Fellowships,
In certain cases, equivalent qualifications from the Indian subcontinent are also accepted.
In addition, the candidate will also have a minimum of 3 years' substantive post experience.
Alternatively, candidates who have been in Consultant posts which pre-date CCT will require fellowship of a Royal College in your specialism (e.g., Royal College of Surgeons (FRCS)) and typically have at least 10 years' experience post Fellowship.
Some clients prioritise Arabic speaking candidates over others who do not speak the native tongue, whereas others are do not require this and look for excellence in spoken English.
Female doctors are preferred for some specialists, especially Obstetrics and Gynecology roles.
All documents must be translated to English (Legal Translation)