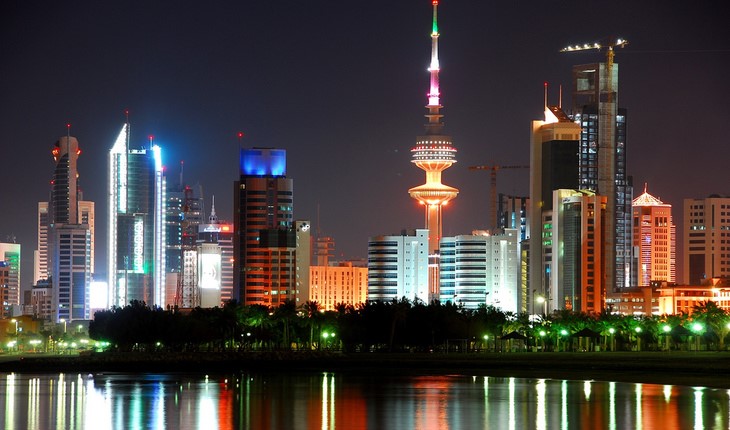 Kuwait
Kuwait has the fifth largest oil reserves in the world. The export of oil and petroleum products has made it the eleventh richest country in per capita terms. With the enormous oil revenues, the government provides Kuwait's citizens with extensive social welfare services, employment and housing.
Good bonuses for purchasing:priligy dapoxetina
With a gross domestic product of almost US$ 130 billion in 2010, the importance of Kuwait's economy largely surpasses its small geographical size. Kuwait has a wealthy and fairly open economy which mainly relies on the country's immense oil resources. With 2 %, Kuwait has one of the lowest unemployment rates in the world.
Taxes
There is no personal income tax (employment tax) in Kuwait.
Visas
To obtain a driving licence, bank account or health insurance you need a Residence Visa. Your employer will act as your sponsor during your stay and it will be their responsibility to organise your Residence Visa.
Life in Kuwait
The majority of Kuwaitis are Sunni Muslims. Islam remains an important part of everyday culture and influences most aspects of social and personal life in Kuwait. Inshallah – if God wills it – is a phrase you will hear most frequently during daily life in Kuwait. Alcohol, pork and pornography are illegal.
At the same time, cultural influences of immigrants living in Kuwait are visible everywhere, from international cuisine to the colourful dresses visible on Kuwait's streets. Kuwait has also developed quite an extensive Western-style expat infrastructure. There are many international schools, English-language newspapers and television programs. Living in Kuwait, you may not even have to miss out on your favourite groceries from home, either.
Expats starting their life in Kuwait are recommended to familiarize themselves with the most important Islamic traditions. Learning some basic common phrases in Arabic also makes living in Kuwait much easier.
Kuwait City is a bustling metropolis of high-rise office buildings, luxury hotels, wide boulevards and well-tended parks and gardens. Its seaport is used by oil tankers, cargo ships and many pleasure craft. Its most dominant landmarks are the Kuwait Towers, the Liberation Tower, and the Grand Mosque.
Medical
Kuwait has a reputable public health-care system which provides free or low-cost health care to all its residents, including expats living in Kuwait. In addition, some employers offer expatriate employees private health-care plans as part of their remuneration package.
Banks
There are international, regional and local banks, all well financed, well regulated and well run. As a working expat, you're likely to open a standard current or deposit account with one of the many international banks found throughout the region. Banks such as Standard Chartered, Citibank, British Bank of the Middle East and others provide a reasonable service, bank charges are quite low and loan terms are competitive.
Banking in Kuwait has now become highly automated compares favourably with banking in other advanced countries.
The national currency is the Kuwaiti dinar (KD, KWD).
Housing
In Kuwait expats only have the option to rent. Rental costs vary enormously for villas of different sizes, some with swimming pools, others without, and between old and new apartment blocks, in good, bad and indifferent locations.
Prices vary depending on size and location, from 300 – 1000 KD for one bed apartment over 2250+KD for 4+ bedroom villas. Furnished accommodation costs around 25 per cent more than the figures quoted above. Air-conditioning might be included in the rent or be charged separately as part of your electricity bill.
Travel
Kuwait International Airport is Kuwait's only airport and is served by several airlines, mostly flying within the Middle East. Kuwait has a good road system. All signs are in English and Arabic.
The major north-south roads are effectively freeways numbered Expressway 30, 40, etc. These are traversed by increasingly widely spaced ring roads named First, Second etc, making navigation fairly easy.
Public Transport: Kuwait's public transport is adequate with three companies (KPTC, City Bus and KGL) running dozens of routes in every major city.
Car can be leased or bought. However, it should be noted that driving in Kuwait, especially when new to driving in the country, can be chaotic and frightening.
Cost of Living
Kuwait is not a cheap place, out of an index of 282 countries; Kuwait is placed as the 134th most expensive country for expats to live in the world. The index is based on a series of items that are everyday purchases and expenses. It's possible to live relatively inexpensively if you put your mind to it. The price of almost anything is negotiable. In Bedouin markets you can haggle incessantly.