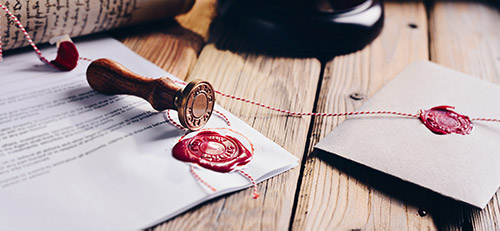 Every country is different in rules and regulations and it is essential that you understand the licensing procedures followed in each country for the smooth functioning of the respective health care sector.Licensing applies for those who wish to work as physicians, dentists, nurses, midwives, allied health in private and government sectors.
DOCUMENTATION REQUIREMENTS FOR LIVING AND WORKING IN QATAR.

To work in Qatar there are a few stages you need to go through to get your visa and qualify your credentials.
It can be a lengthy process, so it's a good idea to begin as soon as you have received a job offer. To help things run smoothly, it is also helpful to have all the documents you can ready as digital copies.
HOW TO OBTAIN MEDICAL LICENSE IN QATAR
(QCHP) The Registration & Licensing Department in Qatar Council for H​ealthcare. Practitioners regulates healthcare practitioner​ners who wish to work in the State of Qatar with the objective of upgrading levels of targete​d healthcare services in order to maintain the health quality of residents in the State of Qatar, and to adopt unified policies approved by QCHP, regardless of the certificate's origin or the applicant's home country.
The department consists of different teams, each working on one of the following professions:
Physicians,
Dentists,
Nurses,
Pharmacists,​
Allied Healthcare Practitioners,
Complementary Medicine Practitioners,
 Healthcare Practitioner Registration/ Licensing Process
The qualifying exam is considered to be one of the requirements for registration / licensing of healthcare practitioners to ensure the efficiency and the eligibility of applicants to work safely in the State of Qatar.
Primary source verification (PSV) is the process of checking the educational background, training, experience as well as other credentials of all healthcare practitioners applying for registration and licensing in both the private and public healthcare sectors in the State of Qatar.
This assures the regulators that all healthcare practitioners' credentials are verified as genuine thus, ensuring safe and effective professional practice in the State of Qatar.
Primary source verification (PSV) means that those applicants who present false or misleading credentials are discovered early and disallow them from working in Qatar. It also allows Qatar Council for Healthcare Practitioners (QCHP) to notify other registration authorities of fraudulent applicants.
Required documents: 
1. A copy of your passport with at least six months' validity remaining.
2. Copy of valid QID (front and back) (If applicable).
3. One recent photo (according to photo criteria stated in circular (04-2014
4.  An up to date Curriculum Vitae (CV).
5.  Copy of education Certificates e.g. Medicine Degree, Postgraduate Degree, board, CCT (including mark sheet & internship).
6.  Copy of the recent work experience certificates (with an issue date) required according to applicant's scope (refer to Table no. 1).
7.  Copy of valid medical/registration licenses accompanying the required years of work experience from both your home country and the country you're currently working in if applicable).
8. Copy of proof of submission to the verification company (payment receipt).
9. Copy of the passing certificate of the qualifying exam (if applicable).
10. Letter of employment from your current employer.
11. Your most recent salary slip.
12. Copy of experience letters from previous employers.
All documents must be translated to English (Legal Translation)